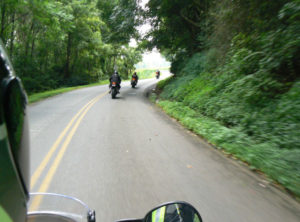 Riding in the Zone Guided Tours coming in 2018
Surprise! I'm going to offer guided tours of New England and the Blue Ridge Parkway. I know what you're thinking… "What? another freakin' guy offering motorcycle tours?" Well, what I'm offering is not your usual guided tour.
Like other guided tour companies I will show you the most entertaining roads and scenic areas. But, what is different about taking a tour with me is I will also provide training tips and advice that will make your experience more satisfying and valuable. Read my bio in case you need a refresher on my coaching qualifications.
Only 8 spots will be available for each tour, so if you'd like to join me in 2018 sign up for the RITZ Guided Tour Mailing List.
Dates and pricing will be announced in December 2017.