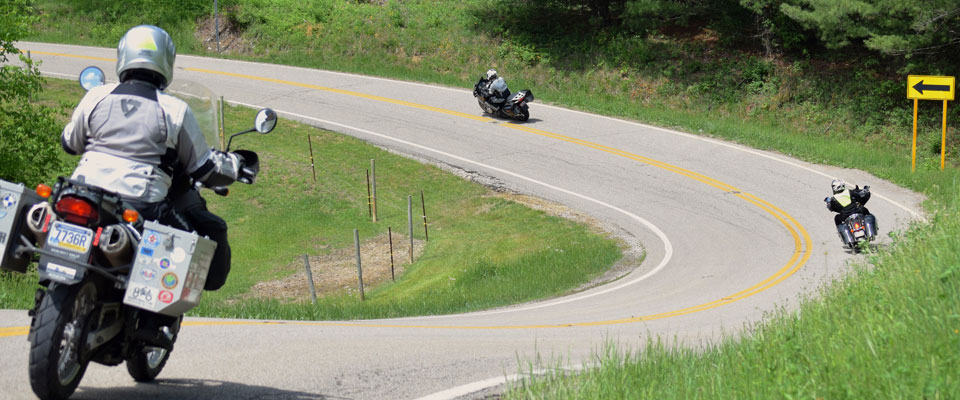 1 or 2 Day Training tours for groups and individuals. Dual-Sport Tours and track day training is also available
Training Tours combine advanced coaching with a tour of the rural New England Berkshire Hills of Western Massachusetts and Southern Vermont. I will be your personal tour guide and riding coach during these one or two day on-street training tours. I will show you a good time as we tour the beautiful New England countryside on many of my super-secret twisty roads. You will certainly enjoy the memories of a great day or weekend ride, but even more importantly, you will gain greater confidence and control.
Unlike parking lot courses, on-street training is done at real world speed and in real world conditions. We will use Bluetooth helmet communicators for real-time coaching while we ride.  Click on any course below or read the FAQ page for details.
Recognized by the Massachusetts Rider Education Program and is eligible for the Paul B Scholarship through the BMW/MOA Foundation. Visit the BMW/MOA Foundation page directly to apply. You DO NOT have to be a BMW/MOA member or ride a BMW to apply.
---
Which Training is Right For You?
---

This is a very popular option for riders wanting individual attention. We'll tour the beautiful Berkshire Hills of Western Mass and Southern Vermont. Ken is able to custom-make a curriculum just for you.
1:1 or 2:1  student-to-coach ratio
1 or 2 days
customized, personalized curriculum
Available weekday dates can be found here.
Contact Ken to discuss scheduling a personal tour.
---
Group training tours are for people who want a more social experience where you meet new friends and share the tour with like-minded riders. The tour is for 3 riders and features the nationally recognized Stayin' Safe Advanced Rider Training Program. We'll tour the beautiful Berkshire Hills of Western Mass and Southern Vermont.  Learn More
3:1 student-to-coach ratio
1 or 2 day tours
Weekend 2 Day Training Tours: Includes Saturday night stay at the Inn at Norton Hill , Saturday dinner and Sunday breakfast at Elmer's in Ashfield, MA . Lunches are not included.
2018 2-DAY Weekend Training Tours:
2018 One-Day Friday Training Tours:
Custom group training tours are available. Contact Ken to discuss your group's needs.
Local motorcycle rental companies can help for out-of-towners.
---
Basic Off-Road and Dual-Sport Training introduces you to the fundamentals of off-road riding for riders wanting to get a feel for what it takes to safely ride on dirt and gravel roads and easy trails. This training program based on your skill level that will ensure satisfaction. Learn More
Off-Road Training Tours are Private or for Groups and are scheduled on weekdays. See available dates here.
Contact Ken to discuss scheduling a day (or two).
---
The course features demonstrations and drills to help you learn and refine advanced body positioning, shifting, braking, throttle and cornering skills.  A cone course will allow you to put these techniques into practice. These techniques provide a significant step up to becoming a more proficient rider. We will also practice slow-speed maneuvers.
2018 Advanced Parking Lot Course:
2018 Dates:
---
Track days and track schools are a great way for any rider on almost any type of bike to develop their skills without the typical dangers of street riding.
Non-Sportbike Street Rider Training: Non-Sportbike Track Days are held on a closed course (racetrack), which means you learn in a safe environment and at real-world speeds (not race speeds). Learning on a racetrack allows you to ride freely and concentrate on advancing your skill level without the typical hazards faced on the street…potholes, sand, tar snakes and Buicks. Ken is the primary classroom instructor.
2018 Non-Sportbike Track Training Day: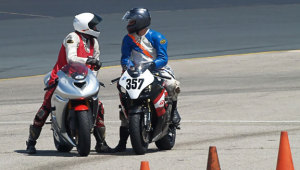 One-on-one track day training: This option is for track day riders with at least a few track days under their belt as well as very experienced track day riders and novice racers. This training is done during Tony's Track Days events, but may be arranged at other tracks and organizations. Learn More: Visit the Tony's Track Days site.
---
Pricing
Please visit the web pages of each option above for pricing and details.
Discounts apply for returning students.
Recognized by the Massachusetts Rider Education Program and is eligible for the Paul B Scholarship through the BMW/MOA Foundation. Visit the BMW/MOA Foundation page directly to apply. You DO NOT have to be a BMW/MOA member or ride a BMW.
Students have reported that insurance companies accept the Riding in the Zone completion certificate as proof of rider training that is eligible for insurance discounts.
NOTE: Some insurance companies have applied rider training discounts to students who present a valid Riding in the Zone completion certificate. Contact your agent.
---
Testimonials
Craig Ripley from Living off the Slab offers this video review of the 2-Day Riding in the Zone/Stayin' Safe program. Be sure to subscribe to his YouTube channel.

"As an Olympic athlete, I've had thousands of hours of coaching from some of the most respected coaches in the world, and I have to say Ken is among the best coaches I've ever worked with." C.D.



"I just returned from an amazing moto-journey through Western New England. Deep gratitude to Ken Condon for being my guide through this beautiful part of North America and for empowering me to be a more mindful rider." H.Y.
"I was very impressed with the whole program. Ken is an outstanding instructor and a pleasure to ride with." J.C.
"I wanted to thank you for the excellent coaching you gave me on Thursday. I think you really helped me." T.Z.
"Spending a day (or half a day even) with Ken for a rider at any level will be so valuable. If it's crossed your mind, do it. You'll be so glad you did." K.L.
"This master class has had a profound effect on my riding since that day. I always try, as Ken put it, "to look for opportunities to interact with your motorcycle," and not be a passive driver. It's even changed the way I drive my car- hazards are hazards, after all, and being able to recognize clues about the lay of the road and intentions of other drivers is a valuable skill." S.B.

---
Requirements
You must have a current motorcycle endorsement, as well as a legally insured and registered motorcycle.
You must also have current health insurance and sign a liability waiver.
Have at least at least a season (3,000+ miles) of riding experience. This is not a course for raw beginners. Students are wise to take the MSF Basic RiderCourse or have an equivalent level of skill before signing up.
You gotta wear full gear (see below).
Speeds
We will be riding at moderate street speeds and enjoying a street ride through some beautiful countryside with awesome twisty roads. If you want to learn to ride fast in a safe environment, I am available for Track Day Personalized Instruction at Tony's Track Days.
What You'll Learn
Slow Speed Maneuver Techniques
Emergency Braking and Swerving
Visual Targets
Lane Position
Cornering Precision
Where Will We Ride?
We will be touring around my little bit of motorcycling heaven in the Berkshire Hills of Western Massachusetts and southern Vermont. The beautiful Berkshire foothills have miles and miles of killer motorcycling roads. Dual Sport training will take place on unimproved and abandoned town roads and trails.
Rides will meet at Elmer's Store in the center of Ashfield, MA. Group rides will meet at or near where most people are lodging.
Do you want to ride near where you live? We can do that. Let's talk.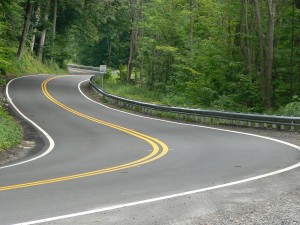 ---
---
Tours are available on weekdays and weekends. Contact me to discuss your needs.
Contact Ken to discuss training dates and Payment Methods
---
The Riding in the Zone, LLC Motorcyclist Training Program is  supported by the American Motorcyclist Association and the Massachusetts Rider Education Program (MREP). Scholarships are available through the BMW/MOA Foundation.

Riding in the Zone, LLC is chartered and insured through the American Motorcyclist Association