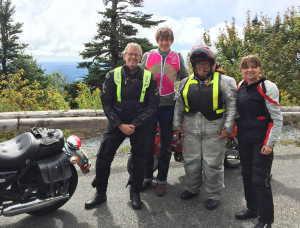 Rider Training is a great gift idea! Gift Cards are good toward a Personal Training Tour, Dual Sport/Off-road Tour, Weekend Training Tour or Parking Lot Course.
Read about all training options.
Click on the dollar amount below to go to the appropriate product page.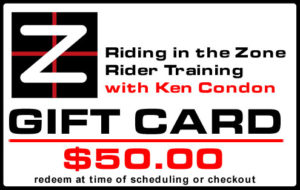 $275.00-  The cost of one advanced parking lot course.
$475.00- The cost of a one-day Dual Sport/ADV or RITZ/Stayin' Safe training tour.
$600.00 –(the full cost of a personal day with Ken, either on-street, off-road or a bit or both)
Redeem when checking out (for pre-scheduled courses or tours) or when scheduling personal instruction. Provide PayPal reference # and name of purchaser.
---
1 or 2 Day Training tours for groups and individuals. Dual-Sport Tours and track day training is also available
Training Tours combine advanced coaching with a tour of rural New England. Ken will be your personal tour guide and riding coach during these one or two day on-street training tours. He will show you a good time as we tour the beautiful New England countryside on many of my super-secret twisty roads.
You will certainly enjoy the memories of a great day or weekend ride, but even more importantly, you will gain greater confidence and control.
On-street training is done at real world speed and in real world conditions. We will use Bluetooth helmet communicators for real-time coaching while we ride.