Information is subject to change
B&Bs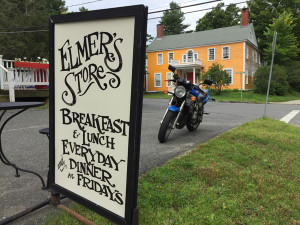 Ox and Rabbit: (413) 489-3089- Ask about Student discount
3 Pleasant St, Shelburne Falls, MA 01370
(approx. 10 minutes to Ashfield, MA)
The Ox and Rabbit is very near to all the best seasonal activities the region has to offer. These include skiing, hiking, golf, swimming, rafting, rock climbing, and zip lines, to name a few.
The Inn at Norton Hill (413) 275-3353 – CALL to Ask about Student discount
10 Norton Hill Road Ashfield, Massachusetts 01330.
The The Inn at Norton Hill is in the center of Ashfield, right across the street from Elmer's Store, which is our tour meeting spot.
The Inn was built in 1797 and is a living museum. This is no Red Roof Inn experience. Note that the Inn does not have air conditioning becasue it is rarely needed up in the hills.
You can then enjoy breakfast next door at Elmer's (voted the best pancakes in New England by Yankee Magazine).
Dancing Bear Guest House B&B (413) 625-9281 (approx. 15 min. ride to Ashfield, MA) Philip & Edith Bragdon , 22 Mechanic St . Shelburne Falls, MA 01370
A European-style Victorian bed and breakfast hosted by innkeepers, Philip and Edith Bragdon. Located in the 1852 Moses W. Merrill house. A 5-minute walk to all Shelburne Falls attractions. Offering an ample breakfast of fresh fruit, fresh-baked breads and pastries, brewed tea, coffee, and espresso.
Penrose Victorian Inn (413) 268-3014 Toll Free: 888.268.7711 (approx. 20 min. ride to Ashfield, MA)
Nancy & Dick Zimmer, 133 Main Street Rte 9, Haydenville, MA 01039
---
Motels
Red Roof Inn in South Deerfield, MA
9 Greenfield Rd, South Deerfield, MA 01373
(413) 665-7161
25 minutes from Ashfield
An excllent choic for an inexpensive option close to RT91.
Red Rose Motel
1701 Route 2, Mohawk Trail, Charlemont, MA 01339
413-625-2666
30 minutes from Ashfield
Northampton Motels
Various places to choose from.
30 minutes from Ashfield
---
Camping, Cabins or Lodge
Zoar Outdoor Camping & Hawk Mountain Lodging 800 532-7483,
7 Main Street (Rt2, Mohawk Trail) Charlemont, MA 01339
Choose from Tent camping, tent cabins, yurts, or lodge. Inexpensive and fun.
Campgrounds
DAR State Forest
Goshen, MA – This campground is about 5 miles to Elmer's Store.
[email protected]
Mohawk Trail State Forest
Charlemont, Ma – About  20 miles- 30 minutes to Ashfield
413-339-5504
[email protected]
Country Aire Campground
Charlemont, Ma – 11 miles – 20 minutes to Ashfield
413-625-2996
Peppermint Park
Plainfield, Ma – 8 miles – 15 minutes to Ashfield
413-634-5385
---
Back to Training Tours Page