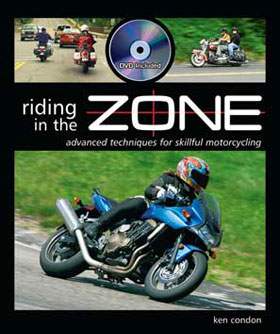 WARNING: Riding motorcycles is inherently dangerous and can result in serious injury or death. The recommendations contained in this book and video are made without any guarantee on the part of the author or publisher, who also disclaim any liability incurred in connection with the use of these recommendations.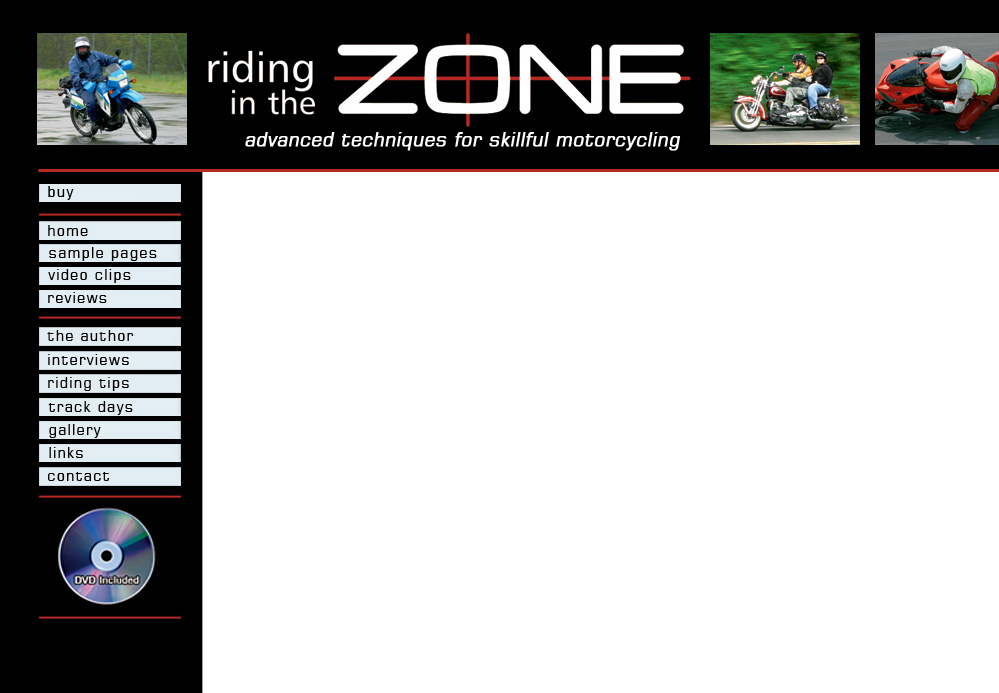 Riding in the Zone will help early-intermediate to early-advanced riders to develop the physical and mental skills that are necessary to ride with more confidence and joy.

There are a lot of motorcycle riding skills books on the market, but what sets Riding in the Zone apart is how it delivers information clearly and concisely.

To further help explain the concepts and techniques discussed in the book, an instructional DVD is included and you'll find demonstrations of practice drills to help you implement the lessons quickly and easily.
Listen to interviews where Ken explains features of the book and DVD, and talks about riding techniques.
Read what others are saying about Riding in the Zone on the reviews page.


Ken will be conducting seminars on Wednesday and Thursday at 10AM at Americade 2012. Hope to see you there.